Our Mission
Lokiki creates swimwear that is modernist, beautiful, functional, and made for living in. Our silhouettes are made for all women who draw inspiration from their own lives as creators, innovators, and travelers forging their paths in the world. Together we are on a mission to provoke thought and design timeless products with form and sustainability at the forefront.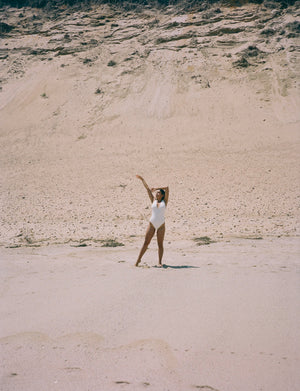 Our Story
Clean lines, timeless modernist shapes in gorgeous colors. We take inspiration from art, architecture and the natural world and translate those ideas into current silhouettes, prints and hues. The palette is always elevated and each style is designed with thoughtful fit details that set us apart from other brands. Our Italian made recycled fabric is incredibly soft and durable. All of our suits are double layered to give support without adding the bulk of padding or extra stitching while holding you in all the right places.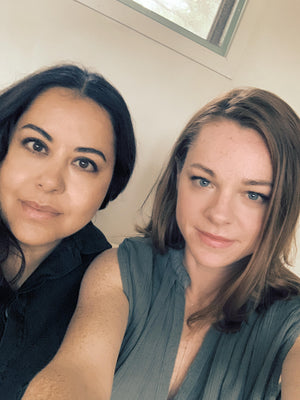 Sustainability Mission
Sustainability and the impact we have on the environment are at the forefront of every choice we make. From our fabric to our shipping choices we care about the future of our earth and our impact on it. Here are some of the ways we are considering the environment. 
Fabric – Our core fabric is made with 100% recycled nylon from fishing nets.

Production - All of our swimwear is made in NYC reducing our carbon footprint. We produce locally and in small batches to reduce waste and over development.

Packaging - we are transitioning to having all of our swim bags to be made from 100% compostable plant materials.

Shipping Bags - Our shipping options are made from 100% recycled paper and they are 100% recyclable with earth friendly inks.

Hang Tags - We are making the switch to 100% recycled paper hangtags this summer 2021.

Charitable Initiatives - We are dedicating 4% of profits to clean water funds and other charitable initiatives every season.

We are constantly learning and looking for ways to bring the brand to an even more earth conscious place. 
This mission doesn't end here, so stay tuned for more.
Shop now